Kitchen Cleaning and Line Replacement in the Gold Coast Neighborhood
Rescue Plumbing Inc, is a local gold coast plumbing company ready to service any plumbing repairs you may need. When kitchen drains are clogged or rusted, you need to act fast.
This kitchen drain replacement job was completed in Chicago's Gold Coast Neighborhood. The kitchen had two unusable kitchens- one on the first floor and one on the second floor.
Clogged Kitchen Drain
We received a call from gold coast locals living explaining that their residence had two unusable kitchens. Our gold coast plumbers immediately headed out to the area.
The customer had explained that they had a clogged kitchen sink since the water was draining extremely slowly even after trying to use baking soda and vinegar with hot tap water.
Gold coast plumbing to the rescue
Our gold coast plumber inspected the drains and found the old galvanized kitchen line was completely filled with rust and grease. Once galvanized piping is corroded, there is no repairs that can reverse damage.
Plumbing gold coast solutions
We immediately got to work! The line was encased in brick and cinder block, making it inaccessible. We tore down part of the wall surrounding the perimeter of the horizontal drain pipe.
We were extremely careful so as not to further damage the pipping and create too large of a hole. Instead of installing new galvanized pipping, for the repairs, we installed PVC pipping to avoid rust from appearing after.
Additionally, we installed a clean out at the base of the stack for future drain cleaning as needed in order to prevent frequency of blocked drains and no need to use home remedies like boiling water down the drain to remove any clogs.
The customer was satisfied with the work that was done and now has two working kitchens!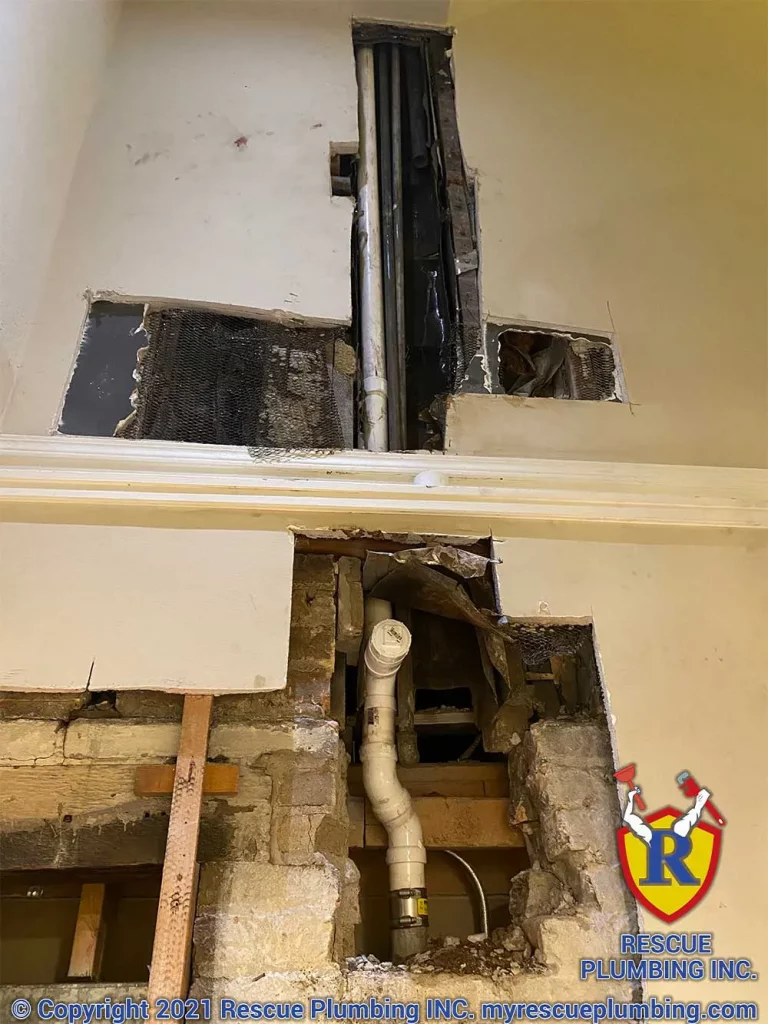 Signs your Kitchen Drain is Damaged
It can be quite stressful when you can not use your kitchen sink. However, there are multiple signs it is time to call in a plumber. Here are some of the common ones:
Reappearance of clogs
Clogs in the kitchen sink are common like any other plumbing systems. However, if the clogs continue to reappear after trying to remove the clog yourself, or even having called a plumber to rod the line, then the issue may be bigger.
When the drain is damaged by rust and grease build up, reoccurring clogs will be unavoidable. The clogs will only disappear once the damaged drain line has been replaced.
Leaks
Often times, leaks are not noticeable until there is significant water damage, since the kitchen drain pipes are often covered up by walls.
The leaks occur because rust that builds up on a galvanized pipe will deteriorate the pipe or clog the pipe severely, creating the leaks.
Rust build up
Rust build up is another identifier for the need to replace the drains. Rust will usually begin inside the pipe making its way to the outside where it will be more visible.
Once rust appears, cleaning it up will not be enough. You will need to replace the pipe in order to avoid further damage.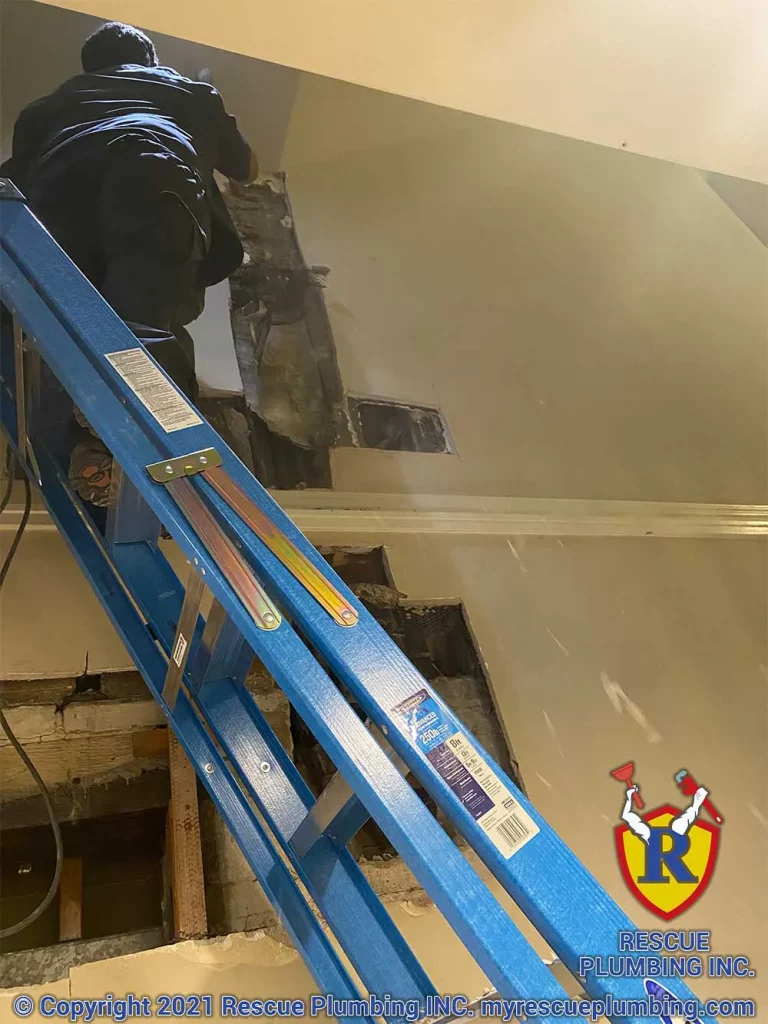 How to Maintain your Kitchen Drain
Maintaining kitchen drains is very important because it can help prevent clogs, rust and other damage. Here are some tips to avoid these problems:
Sink strainer or garbage disposal
A kitchen sink strainer is important for catching food waste that may otherwise flow into the kitchen drain. Overtime, these small food particles build up in the drain creating clogs and standing water. Avoid disposing food in the drain opening that is not broken down or waste at all.
No grease
Never dispose of grease in the kitchen sink. Instead let it cool and harden. Then, scrape it off your plate or pan into the garbage. When you dispose of grease in the kitchen sink, it will harden in the pipes. This will build up over time creating clogs.
Local gold coast plumbers
Oftentimes, customers try to use baking soda and vinegar, boiling water, to remove a clog. However, home remedies like baking soda or boiling hot water can not remove a clog if the damage is irreparable. Rescue Plumbing, your local gold coast plumber will asses the issue and will recommend a solution for these types of plumbing issues.
Use PVC pipping
Using PVC piping is the best decision you can make for your kitchen sink. This is because PVC pipes will not rust. Rust can create leaks and clogs. If you are doing kitchen renovations, replace metal kitchen lines with plastic or copper ones ; this will save money and time if the kitchen drain starts to clogged.
Local Gold Coast Plumbing Services
If you suspect that your kitchen sink drains are always clogged, rusted, or leaky then it may be time for a kitchen drainage replacement. You can trust Rescue Plumbing, a local gold coast plumbing company. We offer quality services and our Gold coast plumbers can repair any parts as needed and provide service warranty on parts and labor!
Give us a call if you need help with resolving these common problems with kitchen drain replacements or any other gold coast plumbing services. Call now and ask for a free estimate! You can reach us at (773)799-8848.