YOUR LOCAL PLUMBER NEAR ME HARWOOD HEIGHTS IL
Your #1 Harwood Heights Illinois Plumbing Company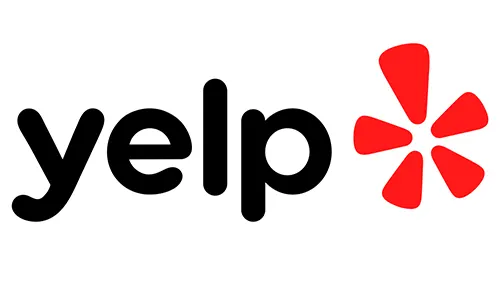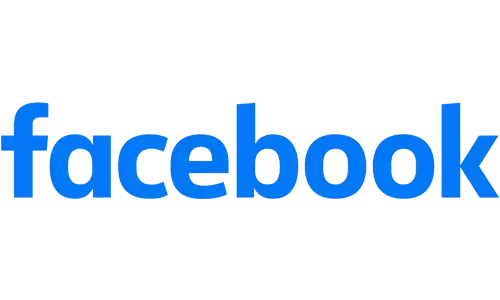 WHAT IS YOUR PLUMBING EMERGENCY?
MESSAGE FROM THE OWNER
Here at Rescue Plumbing, we strive to set a new standard of professionalism!
I want to personally assure you that everyone that works at Rescue Plumbing is a professional and honest person and someone I consider as part of my family.
I only hire people I trust around my wife and children. All of our plumbers have extensive experience and complete a rigorous training period to learn the Rescue Plumbing methods. I am confident in sending the best plumbers into your home to do a great job.
A real person in the Chicagoland Area will always answer the phone. From start to finish, you are always interacting with someone from the Rescue Plumbing family.
Benjamin Vance, Owner & Expert Plumber
RESCUE PLUMBING HARWOOD HEIGHTS ILLINOIS
Rescue Plumbing is a locally owned, full-service plumbing contractor that specializes in solving all your plumbing needs. Our licensed Harwood Heights plumbers provide free estimates, great service quickly, and have a 5-star rating on Google and a BBB rating of A+ for doing an excellent job with good communication at fair prices.
We are a family-owned and operated business in Harwood Heights, IL. We have over 150 years of combined plumbing and sewer experience.
Emergency Plumbing Services
Rescue Plumbing provides emergency plumbing services in Harwood Heights, IL. We know in Harwood Heights emergency services are needed for calls on a burst pipe, clogged drain or toilet, backed up sump pumps, failed water heaters or needing a sewer repair with sewer rodding. For our emergency services, our plumbers know exactly what to do for our customer satisfaction. If you have plumbing issues like a broken sump pump, clogged garbage disposals, or a burst pipe in your water lines, our expert plumbers can Rescue you with quick service! Sometimes we can arrive within a half-hour.
Residential Plumbing Services
Our plumbing experts service plumbing and sewer systems in the greater Harwood Heights area. Our fully licensed plumbers can do the highest quality work throughout the Harwood Heights community. From getting your toilet repaired to sewer rodding to sump pump repair, our service technician can Rescue your home project. Installations of sump pumps and ejector pumps are common requests we get in Harwood Heights. Our master plumbers have years of experience to guarantee customer satisfaction! We provide verbal free estimates with very good service so you know what to expect during your plumbing and sewer repair.
Commercial plumbing services
A Rescue Plumbing contractor has expertise in commercial plumbing services for business owners across the Harwood Heights area. As certified plumbers, we understand that plumbing systems at your place of business, busy restaurants, or apartment buildings have unique plumbing needs. From fixing a drainpipe, frozen pipes, water heaters, drain cleaning, or other services we are your go-to plumber. Businesses around Harwood Heights, IL trust Rescue Plumbing to provide great service in a timely manner. Rescue Plumbing offers industrial-grade drain cleaning services, system maintenance, and water damage mitigation for business owners.
Plumbing Repair Services
Rescue Plumbing goes above and beyond other Harwood Heights plumbing companies and does an excellent job in addressing your plumbing needs. This includes other aspects like ensuring our fully licensed plumbing contractor has completed plumbing repairs such as fixing plumbing fixtures, repairing toilets, installing a garbage disposal, clearing tree roots and sewer line repairs, and water heater repair. At every service call, our local plumbers arrive with the materials needed to repair a leaky faucet, replace a hot water tank or clear a main sewer line.
Plumbing and sewer services
Our local plumbers in Harwood Heights, IL provide professional service for residential and commercial plumbing customers. Our plumbers are licensed for complete plumbing and sewer services in Illinois and the city of Chicago, in addition to other plumbing jobs. Whether you need a new bathroom plumbing installation, toilet install, a sewer line drain cleaning, or hot water heater repairs, our qualified technicians are happy to help at a fair plumber cost!
Plumbing System Issues?
Our fully licensed plumbers are equipped with professional-grade tools and industry knowledge to complete any quality services for plumbing. We'll have a professional plumber solve your issue from leaky pipes to toilet repair to hot water heater repair to a sewer line replacement. We service residential and commercial customers. Whether it's a leaky faucet, damaged garbage disposal, a basement drain fix, installation of water heaters, or a fix for clogged drains. A plumber near me Harwood Heights, IL can provide quality plumbing work at an affordable price with friendly service.
EMERGENCY PLUMBING PROBLEM? SCHEDULE YOUR 24 HOUR PLUMBER TODAY!
Local Harwood Heights Plumber
We will address any plumbing issues in a fast and professional manner!
PLUMBER COMPANY NEAR ME HARWOOD HEIGHTS ILLINOIS
YOUR LOCAL PLUMBER SERVING THE GREATER HARWOOD HEIGHTS ILLINOIS AREA
Our highly-trained plumbers in Harwood Heights Illinois are reliable and waiting to respond to any of your plumbing problems at your location. We have rescued our customers from flooded basements, clogged bathroom drains, leaky pipes, sudden damage to water heaters, and other plumbing emergencies.
We are always ready and waiting to solve your plumbing problem in Harwood Heights. After completing a job in Harwood Heights, our plumbers love stopping by the local restaurants like Cucina Biagio, DiMaggio Cafe Restaurant & Pizzeria, and Nami Sushi.

We are proud to share our previous Harwood Heights jobs.
24 HOUR EMERGENCY PLUMBING
We're now open 24 hours to provide quick and reliable 24-hour plumbing services for Chicago and the Surrounding Suburbs.
Whether you're dealing with a backed-up drain or a burst pipe, our team of experienced professionals are available all day, every day to Rescue your home from any plumbing emergency!
FOLLOW US ON TIKTOK @RESCUEPLUMBING
CUSTOMER FAQs
You have questions, The Rescue Team has answers!
OUR EXPERIENCE
LICENSE & CREDENTIALS
YEARS OF COMBINED EXPERIENCE
Every plumber at Rescue Plumbing is highly trained and experienced. Our experts have 10 years or more of hands-on experience.
FULLY LICENSED PLUMBERS
We guarantee that every technician sent to your home is a licensed plumber with years of experience. We are ready to provide 24/7 plumbing service whenever you may need it.
For the best 24 hour plumber in your local area, call Rescue Plumbing.
CLIENT TESTIMONIALS
REAL WORK. VERIFIED REVIEWS. REAL RATINGS.
We have rescued thousands of customers across Chicago and the surrounding suburbs. Click below to read reviews from real customers.
5.0
Average Customer Rating
SCHEDULE YOUR RESCUE TODAY!