Kitchen Sink Clog Repair – Lakeview Plumber Chicago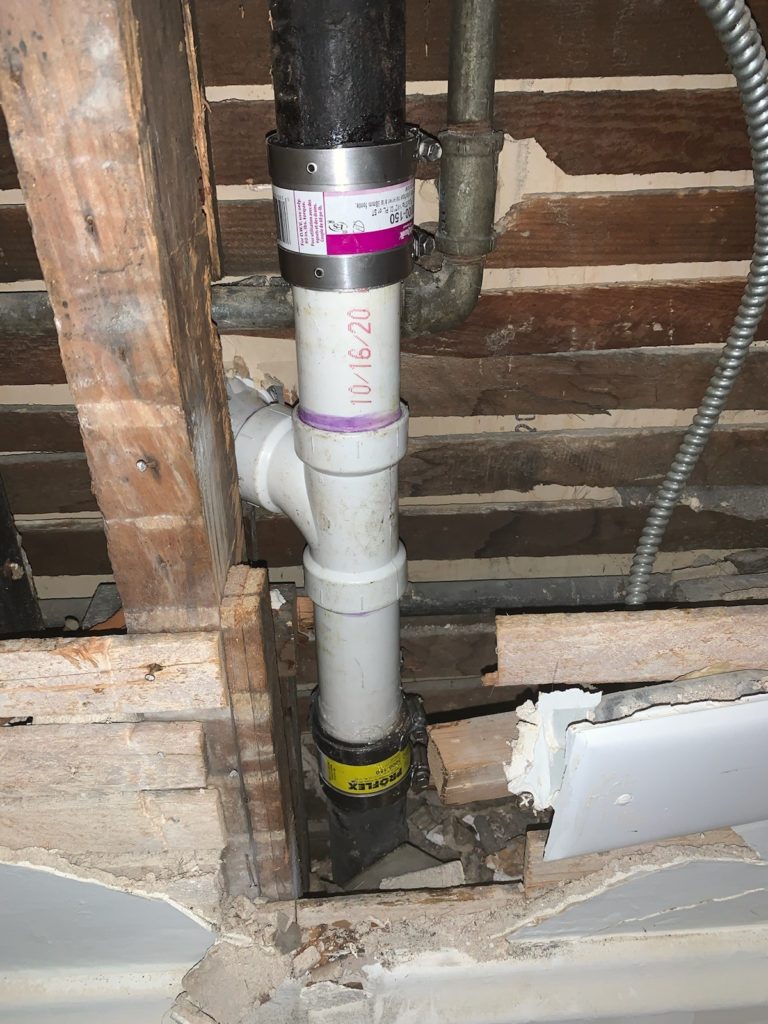 Kitchen Sink Plumbing Repair in Lakeview
Recently, we completed this kitchen sink repair plumbing on an early Saturday afternoon in Lakeview. Originally, the customer called us for a kitchen sink clog. This home is beautiful, but old. Like so many other 100 year old homes in the Chicagoland area, the home was not comprehensively rehabbed.
Rehabbers trying to flip homes for a quick profit rarely update the old plumbing. Typically, they focus solely on aesthetics and ignore structural considerations like the plumbing, even if the home is a 100 years old! This is often the cause of many residential plumbing issues.
Replacing the Clogged Kitchen Sink Pipe
In this case, the pipes were totally rusted shut, making drain cleaning inaccessible from underneath the kitchen sink. First, we removed the rusted drain pipe and power rodded the kitchen line. Doing this relieved the blockage. Then, we replaced the drain pipe and built out access for future drain cleaning.
Emergency Plumbers in Lakeview Chicago
Call Rescue Plumbing today if you need a plumber in Lakeview or anywhere in Chicagoland. Whether it's emergency plumbing, home remodeling, residential or commercial plumbing, Rescue Plumbing can help. We offer free estimates on all jobs, and are available same-day, even same-hour!
[envira-gallery slug="kitchen-sink-clog-repair-lakeview-chicago-plumber"]