Frozen and Burst Pipes in Albany Park Chicago Plumber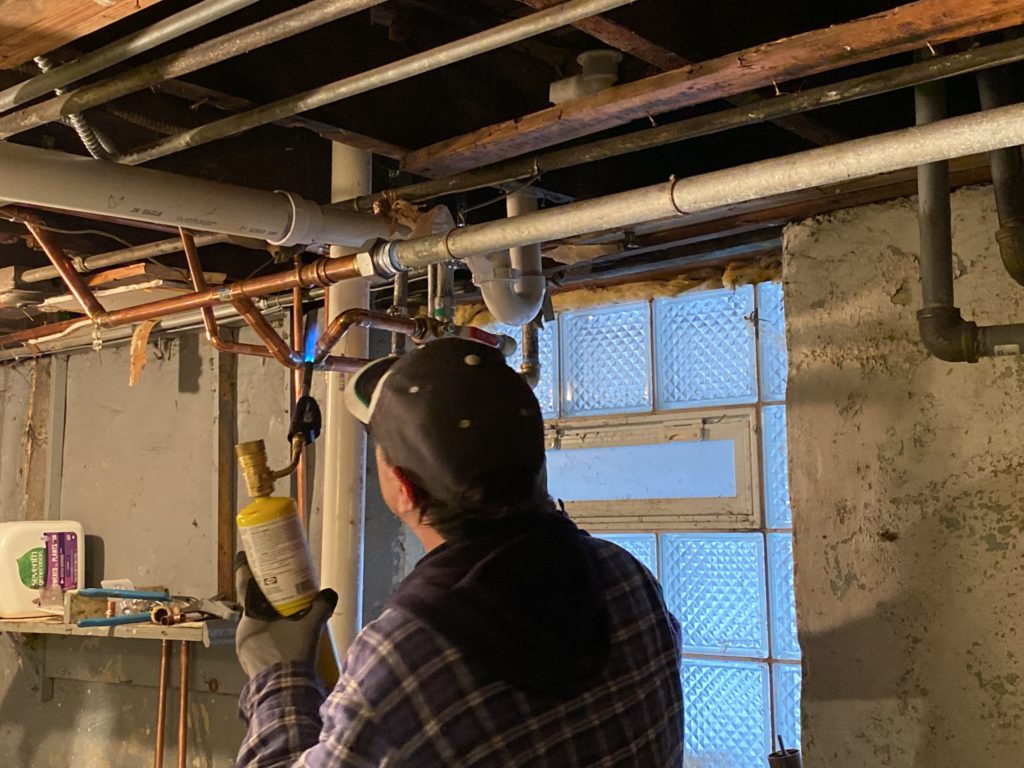 Frozen Pipe Repair in Albany Park Chicago
Recently, we completed a frozen burst pipe repair plumbing job in Albany Park Chicago. As you see in the pictures, the plumbers are wearing extra coats because it was freezing in the basement where the pipes froze and burst. Jobs like these use are all too common during the Chicago winters. We are prepared to be working in cold conditions even if it's inside of somebody's home.
Preventing Frozen Pipes is Always the Best Option
The property had a 3-by-3 foot opening that just let in all the artic air into the basement, freezing and bursting all the old piping. Preventing frozen pipes is something every Chicagoan should be prepared for, whether you are a homeowner or a landlord. This case, the room was not properly heated so it came as no surprise that so many pipes ended up bursting.
We sealed the opening but that was not enough to properly heat the basement. Our recommendation to the owner was to properly heat the basement. We re-piped all the bursts and left the tenants with working hot and cold water.
[envira-gallery id="1494″]