Kitchen Sewer Repair in Lincolnwood IL
Kitchen Sewer Line Repair in Lincolnwood
Recently, we took a residential plumbing job in Lincolnwood. Initially, the customer reported their laundry line backing up in the basement. Our first response was to power rod the line to clear any obstructions in it.
After rodding the line for several hours, we were unable to clear the clog. So, we excavated the line in the basement and found out that the laundry line and the kitchen line were joined together.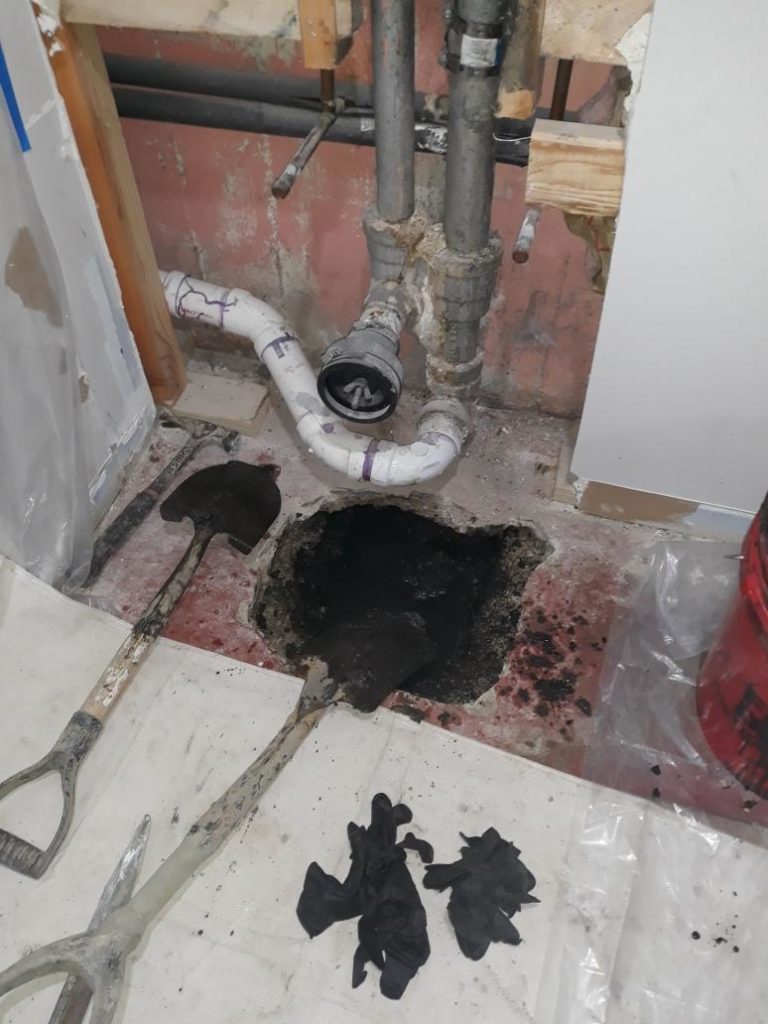 Sewer Unclogging Outside the Home
Using a sewer locating diagnostic tool, we found a buried catch basin outside of the home. In order to access the catch basin, we had to remove brick pavers, and excavate through a concrete staircase.
The basin was completely full of grease from the kitchen line. So, we had an EPA Certified pump truck come and remove all of the grease clogging the sewer line.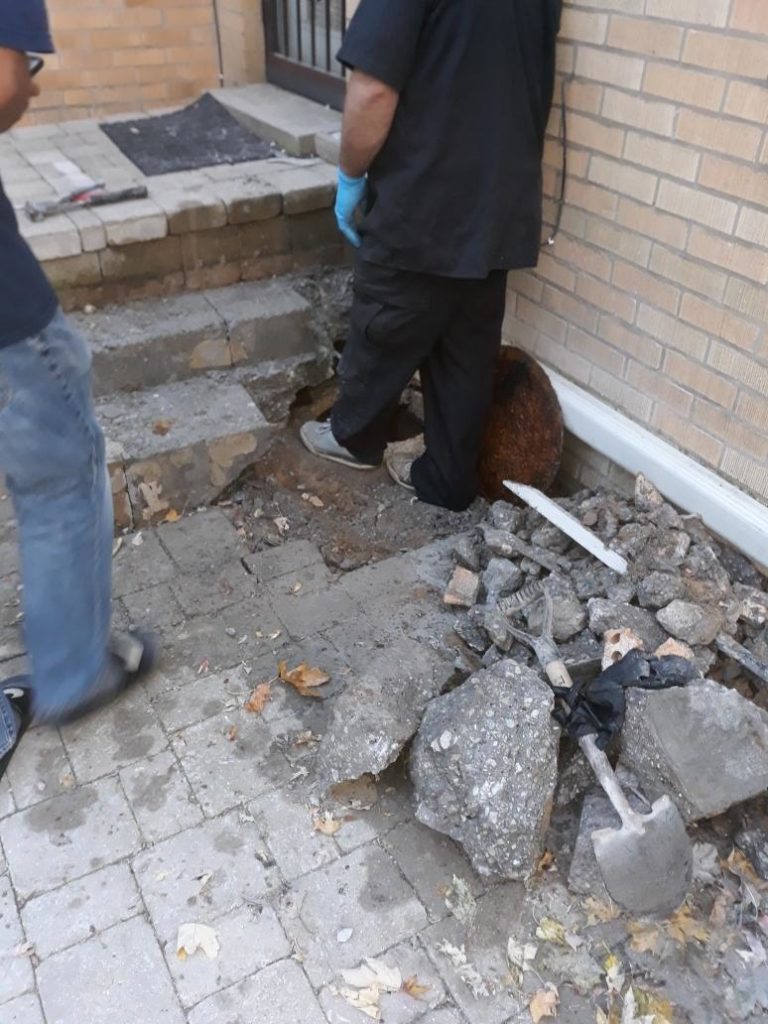 After further evaluation, we discovered that only the laundry and kitchen lines were connected to the catch basin. With the owner's permission, we removed the catch basin so no more grease could collect and cause future clogs.
We installed a 4 inch cleanout and connected the new line directly to the building's underground sewer line. Now, the catch basin is gone, and the line connects directly to the building's sewer line. And, there is a cleanout for easy access in the future.
Repairing Completed a Sewer Line Job
We ended up excavating a log of concrete and dirt both inside and outside of the home. This required a lot of rebuilding after we fixed the clogged sewer line.
We re-patched the concrete in the basement. We rebuilt the concrete staircase outside, and also reinstalled the brick pavers. Finally, we repaired the drywall and painted in the basement.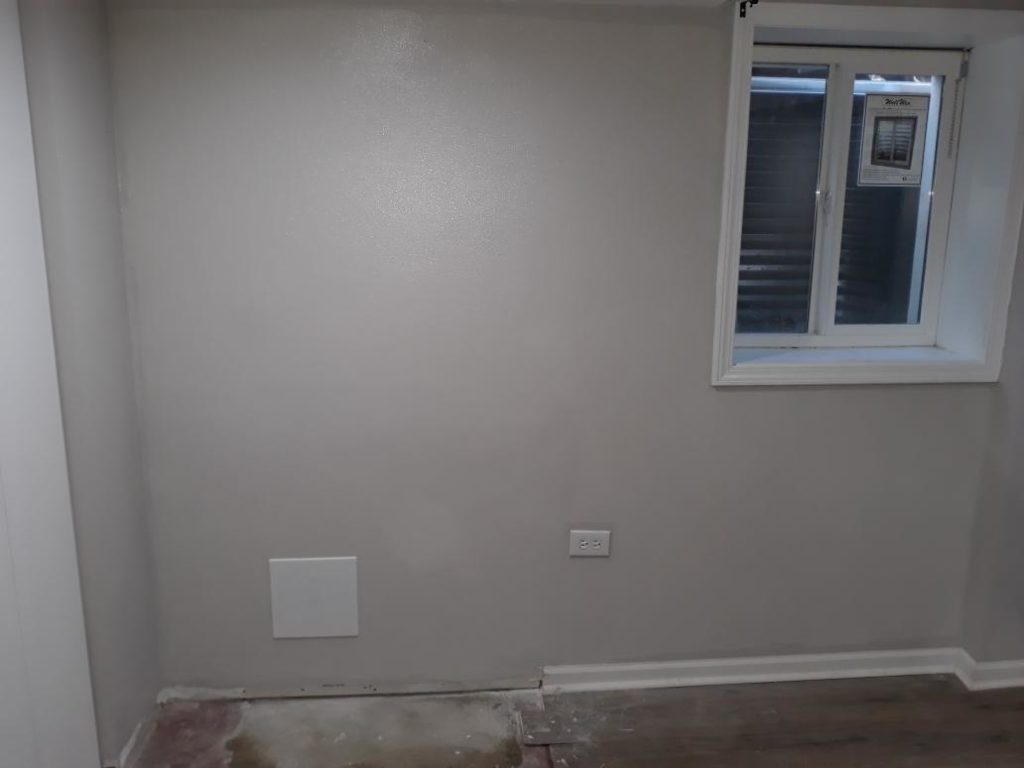 Emergency Plumbers in Lincolnwood, IL
In the end, what started out as a clogged laundry line ended with a catch basin removal and re-piping of the sewer line outside of the home. We know from experience that what may seem line one plumbing emergency can turn into a different type of issue.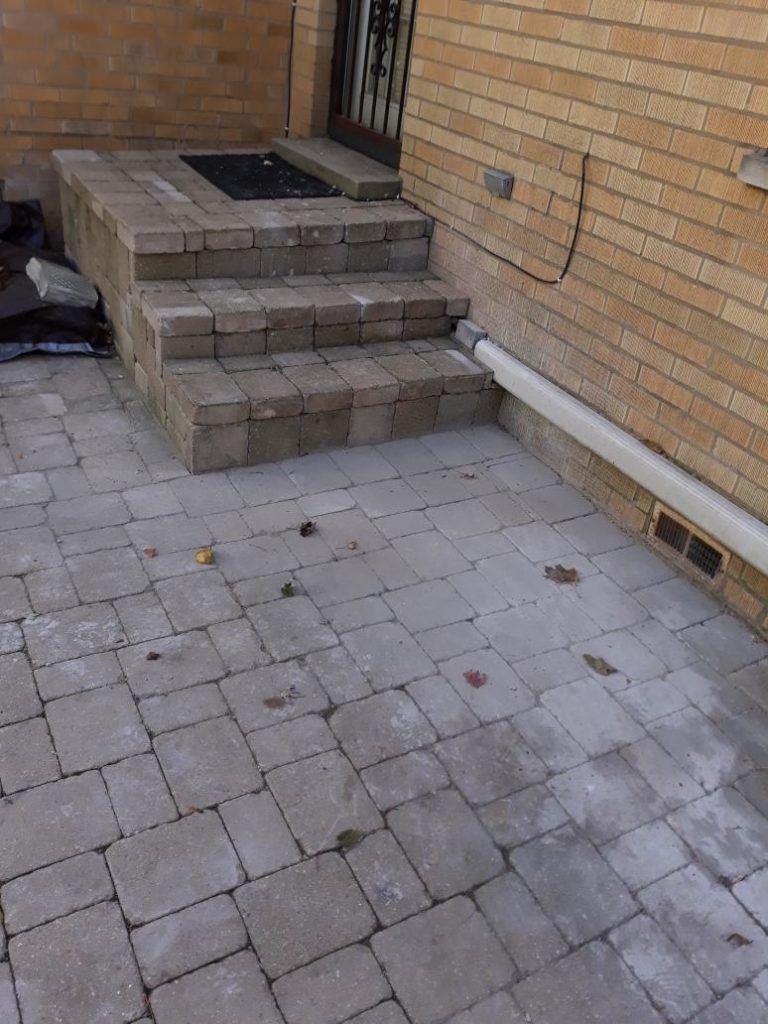 That's why at Rescue Plumbing, we say, "Anything plumbing we can rescue!" No matter what plumbing issues you may have – or think you may have – we can fix.